MAXTURBO EA is a Powerful and fully automated Forex Trading Robot, which functions with all MT4 brokerages. It is equiped with several indicator sets, which helps it detect when the market will reverse. Most Forex traders hunt for exactly such conditions, since they are expected to give them that extra pips. Use brilliant strategies to get maximum profit and minimize losses. Strategies use entries based on standard indicators of Metatrader. No experience is required and setup is simple
Why choose us?
CONSISTENCY IN PROFIT: We strongly believe in performance-based affairs and understand that our very success is tied to the success of our clients. Therefore, we've ensured to lace our unique Auto Trading System with all the advanced features that'll help our clients gain consistent results in the form of higher profit and ROI. Maxturbo ea is a proven strategy that has been used by experienced traders for more than 7 years. This is a system by the legendary Forex Trader and has been fully automated so everyone from any kind of background are able to use it and reap profit by letting this automatic trading program play his role.
Proven profitability and stability
We are trading only on a real account, that's why our results are undeniable and achievable for our clients. MAXTURBO EA is not sensitive to requotes, spreads and swaps, so it allows you to trade with any broker that you prefer. Independent Myfxbook company has confirmed the fact that our account is real and contains truthful information. We went through all the available levels of account verification.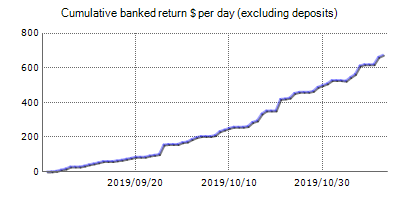 MAXTURBO EA FEATURE
Works with any MT4 Broker

Highly efficient money management
Please act now, and sign up using the button below to lock in your low price, I can't guarantee this price will be this low for much longer as I can raise it anytime.
Let's Work Together
Standard
1 real account
1 demo account
Premium
3 real account
1 demo account
source code
3 real account
1 demo account